Glittering Gold Holiday Paper Flower Bouquet {Limited Edition}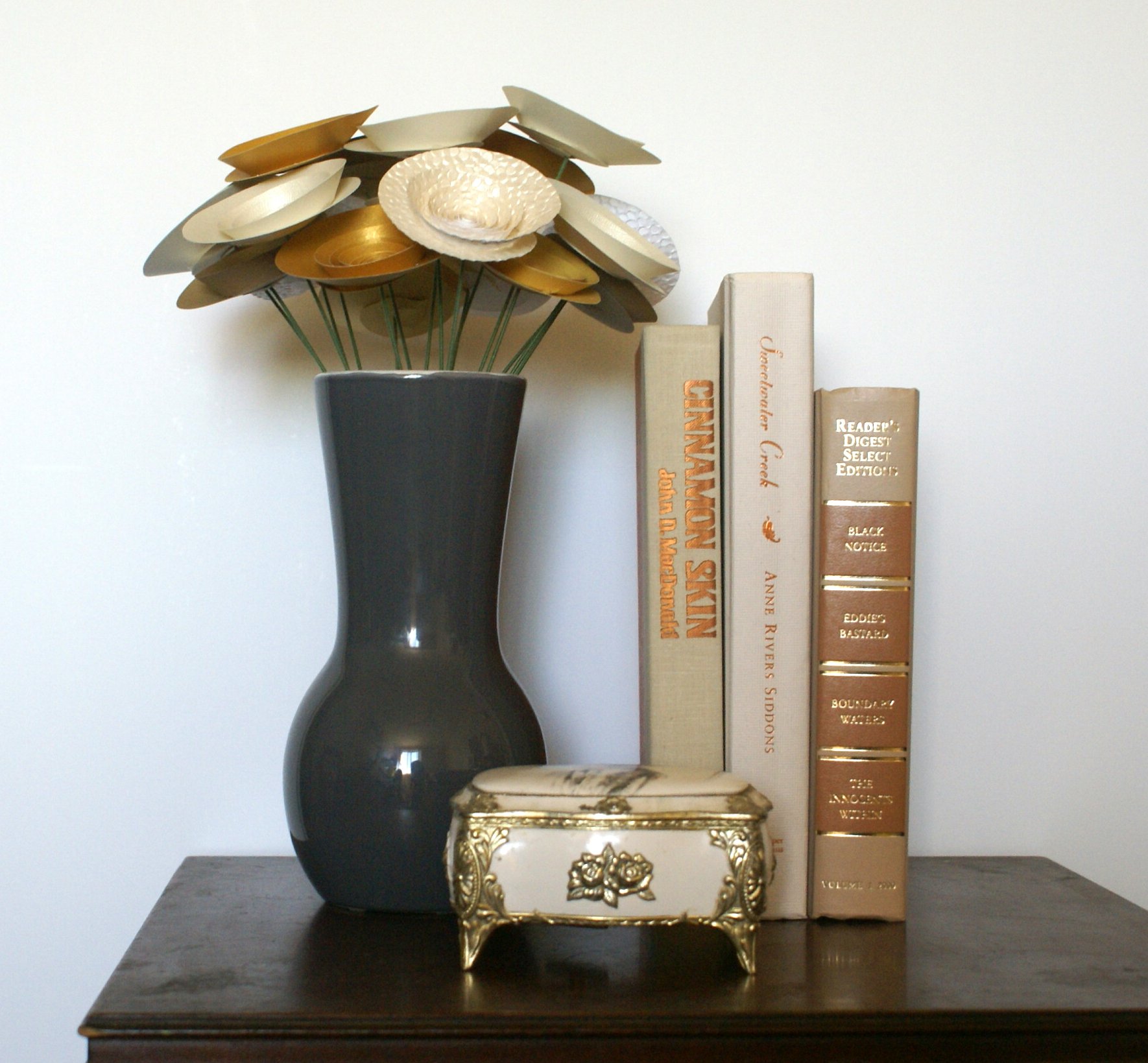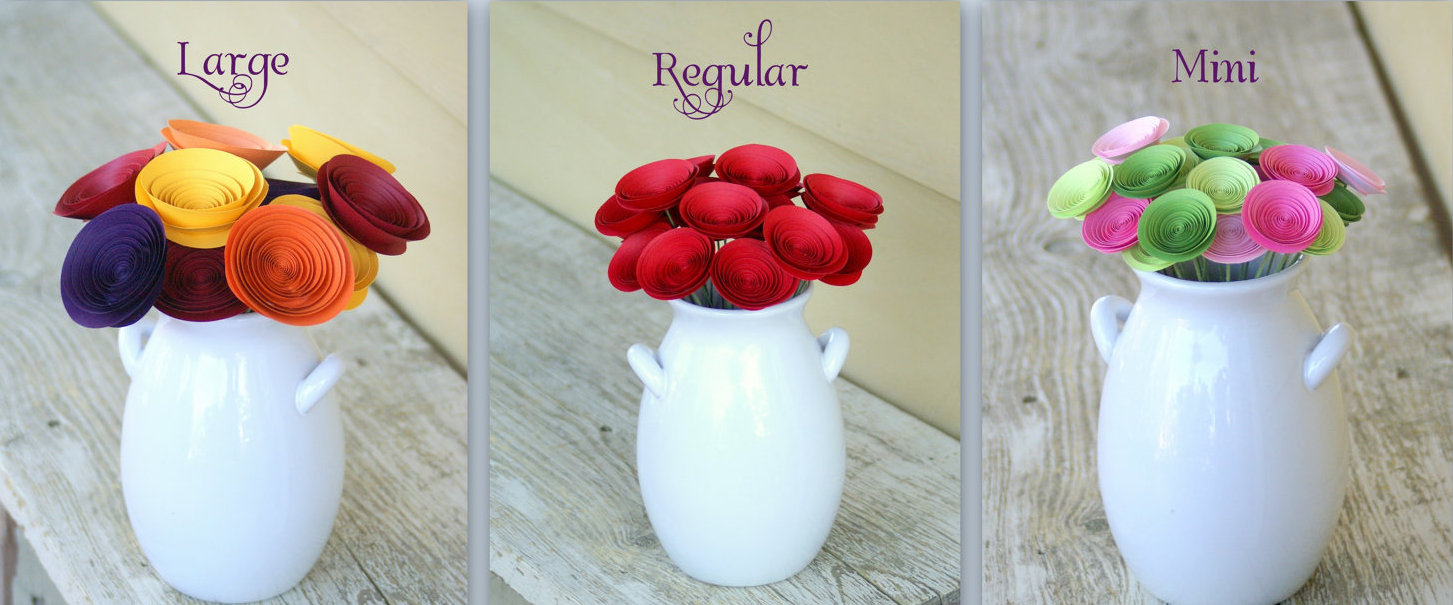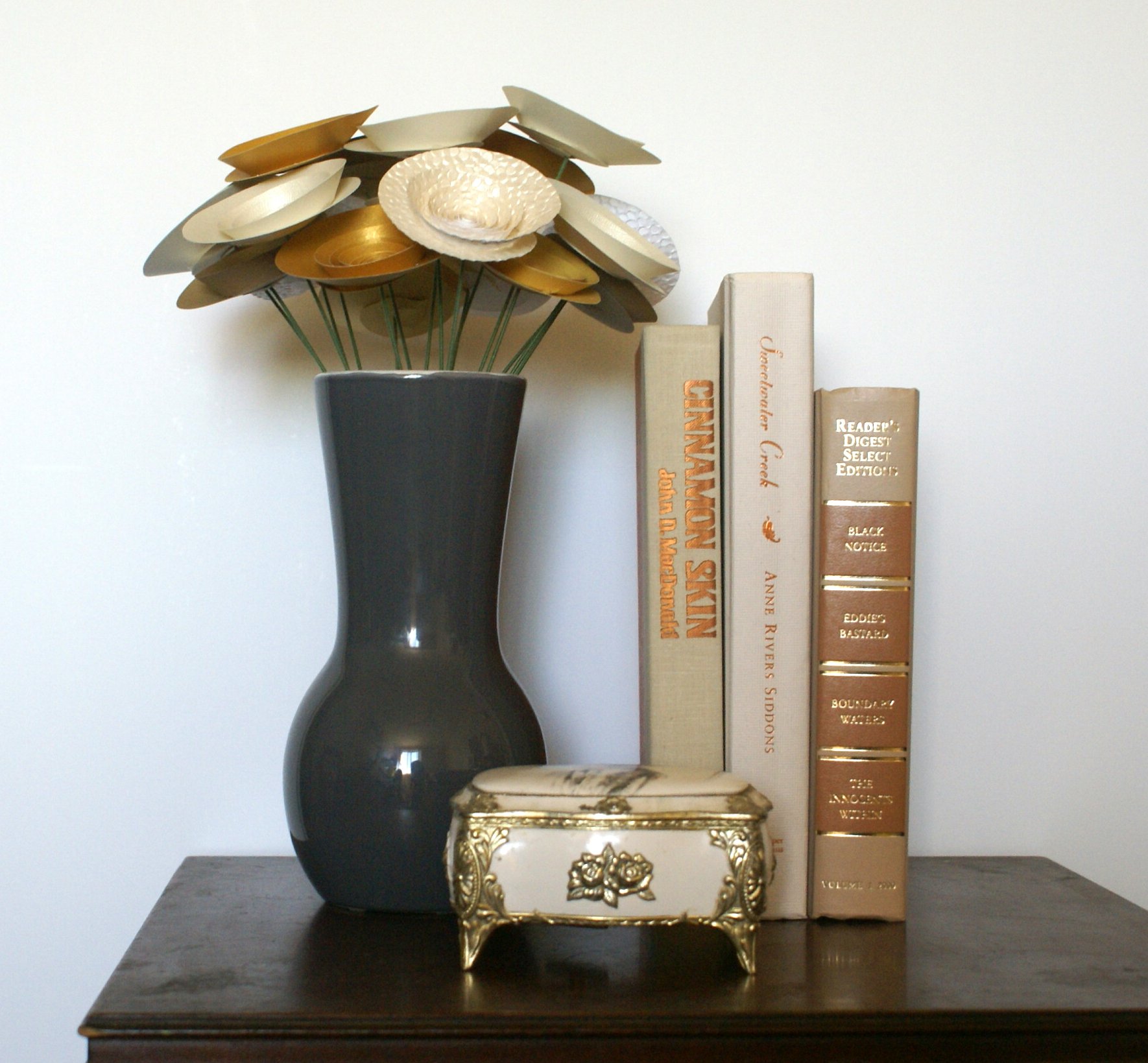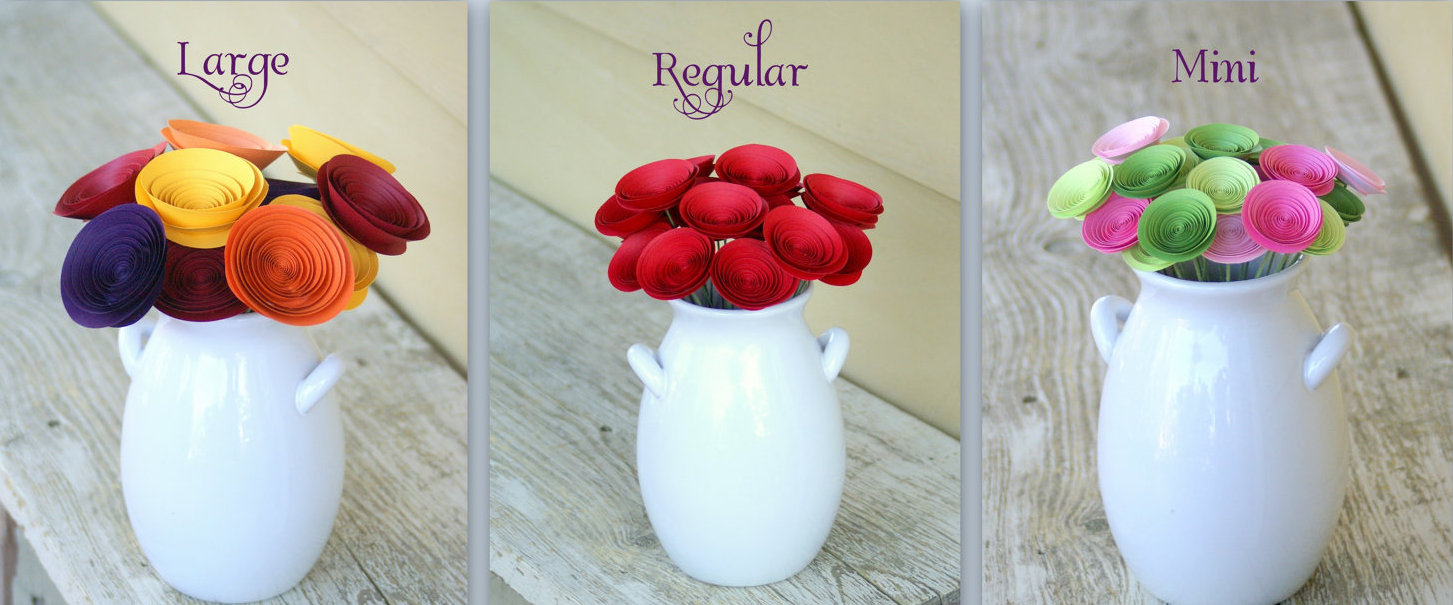 Glittering Gold Holiday Paper Flower Bouquet {Limited Edition}
Limited Edition 2014 Holiday Bouquet
As the holidays approach, this glittering gold paper flower arrangement brings the warmth of the season into your home. Make a fun, modern statement with this bouquet in shades of shimmering gold, champagne, and ivory.
The neutral, on-trend color palette also makes this bouquet a lovely hostess gift! Or send these to a friend, with a complimentary gift note, and share the love.
Due to limited paper stock, this bouquet will only be available until it has sold out.
HOW THE FLOWERS ARE MADE
I carefully "grow" each flower by hand using artisanal techniques that I've adapted to ensure high quality paper flowers. Each flower is a unique piece of paper art so the sizes can vary slightly, but all flower stems are approximately 9 inches tall and are made from green cloth-covered floral wire. For an additional fee (plus shipping) the stems can be made up to 18 inches tall.
DETAILS
Arrangement contains eighteen (18) medium-size paper flowers. Colors: Pearlescent Champagne, Pebble Ivory, Dark Metallic Gold, Bright Pearlescent Gold, and 25k Pearlescent Gold.